With 5 simple steps, you can get natural skin that emphasizes your face. It's allowed to cheat a little to achieve beautiful skin that doesn't look made up.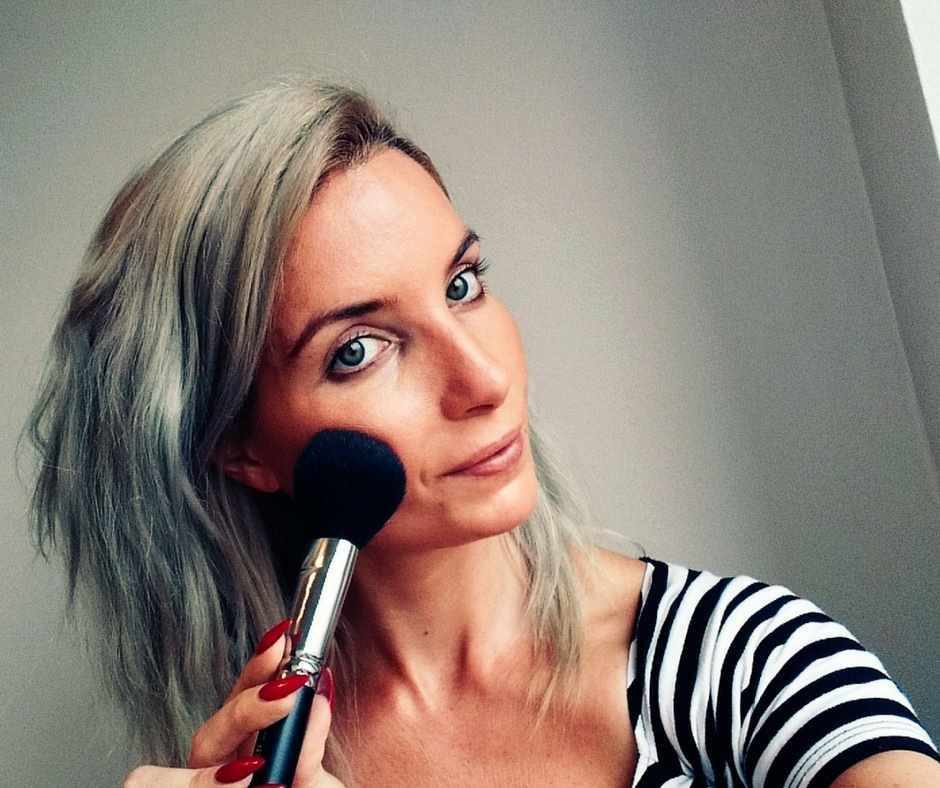 1. Cleanse
Always start with cleansing your skin, as it's very important with completely clean skin to achieve the most beautiful makeup. Use a cleanser that is tailored to your skin type, I'm very fond of Murad and Ole Henriksen's cleansing products. Cleanse your skin thoroughly and finish with a toner to make sure your skin is completely clean. Try for example Murad Age Reform AHA / BHA Exfoliating Cleanser.
2. Moisture
When I cleans I always use a cream that gives lot of moisture. Here it's also important to use a moisturizer that fits your skin type. If you are unsure, you may want to talk to a dermatologist, which can help you determine which skin type you have. Moisture is very important for the makeup to stay on nicely. I have oily to combined skin, so I always use a lotion that both moisturizes and mattes my skin. Dermalogica mediBac Clearing Oil Free Matte is very good for this, and also has spf 30 that protects your skin. If you have dry skin, try out the Nuxe Rêve de Miel Ultra Comfortable Face Cream that provides plenty of moisture and nutrition.
3. Base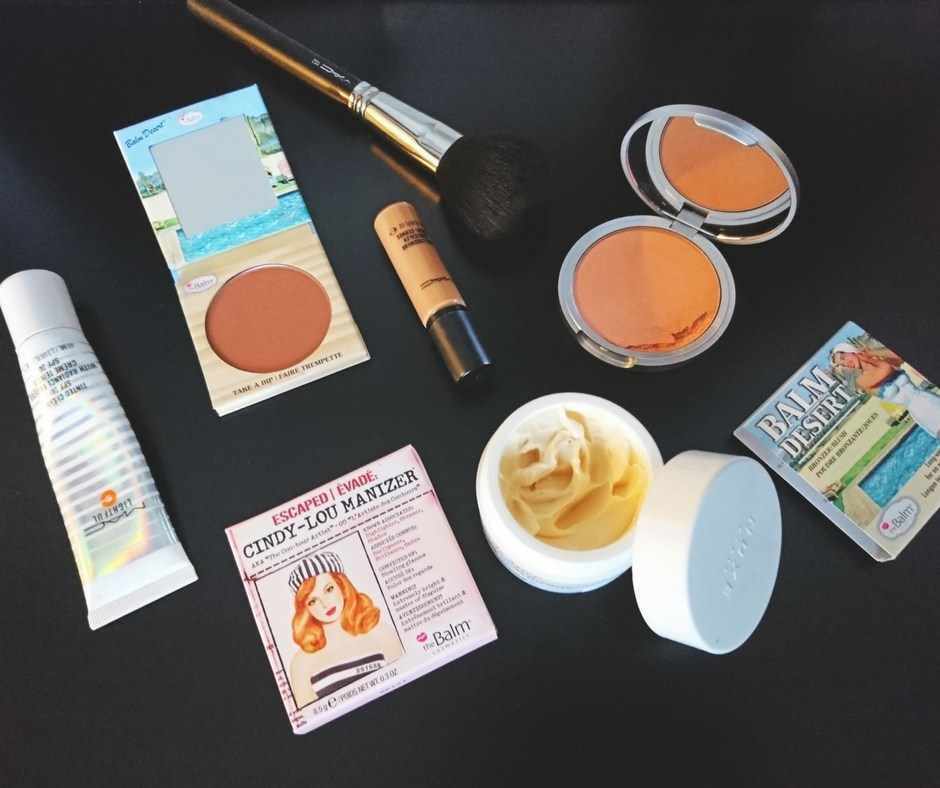 Wait a few minutes before you apply foundation, then the moisturizer gets time to dry. There is so many different foundations to choose from, so it can be difficult to find one that suits you, both in terms of color, skin type and coverage. I often think foundation is a little too much on my skin, so I like to use a BB or CC cream. It's almost the same as a foundation, but in my opinion it gives a more natural result. You can also mix foundation into your moisturizer, but it's important that you don't use too much, when you want to achieve the natural make-up look.
You can also choose a foundation powder if you want a more covering result. Here it's easy to put on little by little until you get your desired result. Remember to use good lighting so you do not end up with too much makeup.
MAC Lightful C Tinted Cream gives you a nice glow without covering too much.
The Youngblood Pressed Mineral Foundation is a solid powder that covers and gives a natural finish.
4. Concealer
After you have applied foundation, you may have some places you want to cover up, like pimples etc. I use a slightly lighter concealer under my eyes, and another one to cover red impurities with. Try for example Youngblood Ultimate Concealer or Makeup Revolution Ultra Cover And Concealer Palette. You will look more awake right away if you put concealer under your eyes, and your skin becomes much more even by covering any impurities.
5. Contouring and highlighter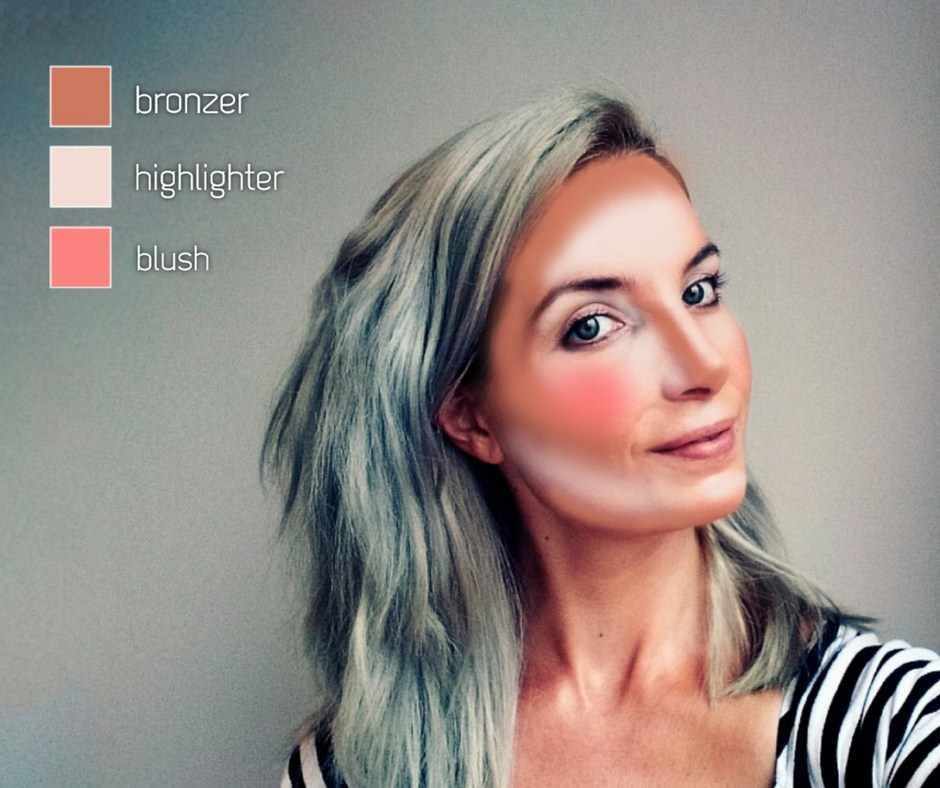 You don't have to be extreme with contouring, as it quickly gives a very unnatural result. But with a few makeup tricks you can easy make your face looking fresher. I use bronzer under my cheekbones, on the side of my nose and along my hairline on my forehead. This opens the face and gives a fresh color. After bronzer you can put a highlighter at the top your cheekbones, on the middle of your nose and below your eyebrows. Just be careful so it doesn't look to much and remember to blend it well into your skin.
Finally, you can use a blush on your cheeks to get that extra glow. I usually smile when I apply blush, so it's easier to find the right place to put it. Take a look at the photo where I have showed where to apply bronzer, highlighter and blush. TheBalm Balm Desert Bronzer/Blush and Cindy-Lou Manizer highlighter are some of my favorites.