I've tested some super nice skin products from the Danish brand Ecooking, which manufactures everything at it's own small factory here in Denmark. They only use the best ingredients, and pay close attention to the fact that everything is environmentally friendly, therefore the name Ecooking.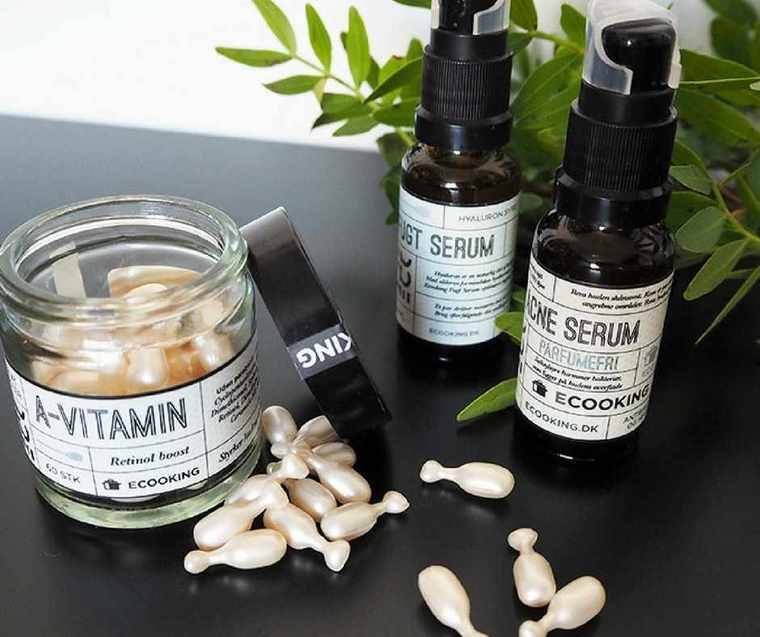 There are no artificial colors or parabens in their products, and they contain of 100% organic oils and lots of vitamins, minerals and antioxidants. I think it's nice to be aware of what I apply on my skin, and it's also important to be environmentally conscious. They are so clean and natural, that you can actually eat some of Ecooking's products. All of this seems very promising, so obviously I was excited to try some of the products. Here are the ones I've tested: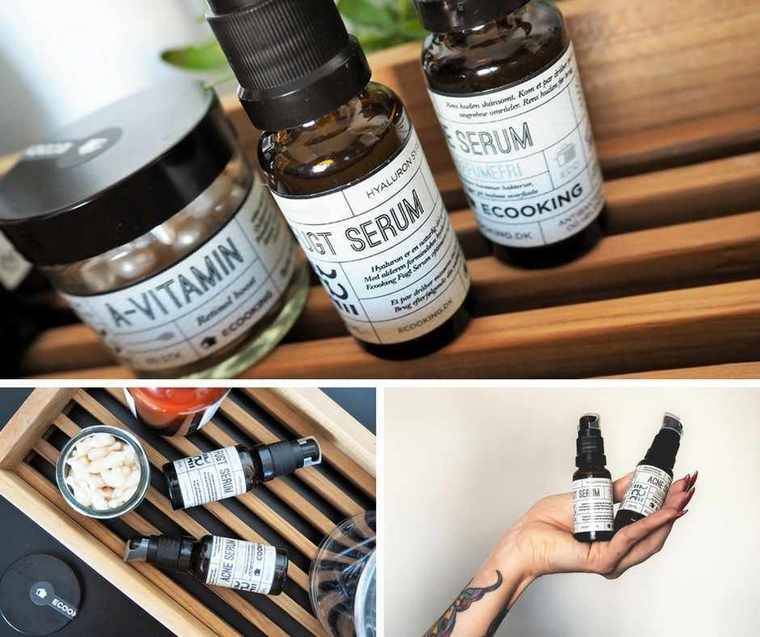 This is a serum that can be used on all skin types. I've combined skin, and I could happily use this without getting pimples. Use the serum on freshly washed skin morning and evening, and let it dry a bit before you apply moisturizer. The serum is filled with hyaluron acid that provides plenty of moisture to your skin. It's also very nice that the serum is not oily, so you don't get shiny skin from it.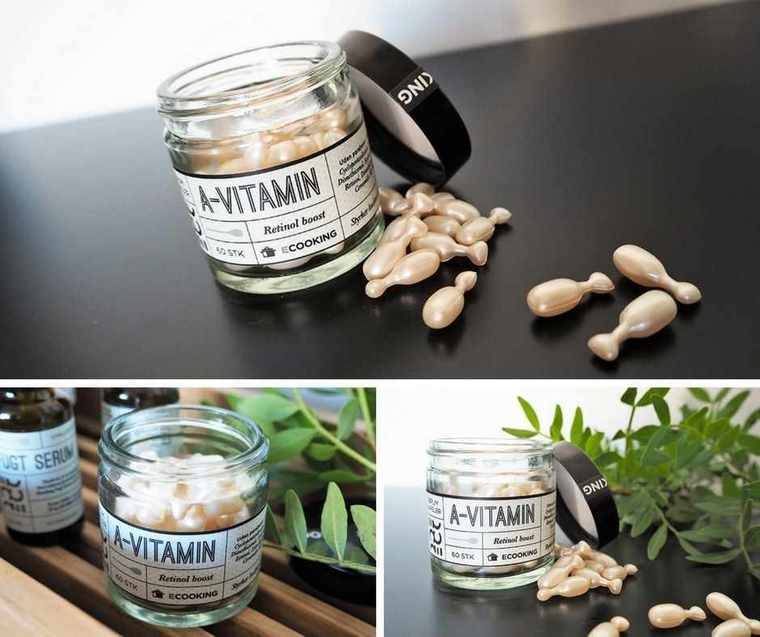 Vitamin A is one of the best things you can use on your skin to fight acne and wrinkles. Ecooking A-Vitamin Capsules are retinol-boosting capsules that prevents early aging, and will renew your skin by initiating cell renewal. I think these are best to use in the evening on cleansed skin, as it's oil, and your skin will become quite shiny. Nevertheless, you don't have to worry about getting breakouts from them, my skin became more even and cleaner by using them. It's also nice with the small capsules, so you can bring only a few if you are travelling.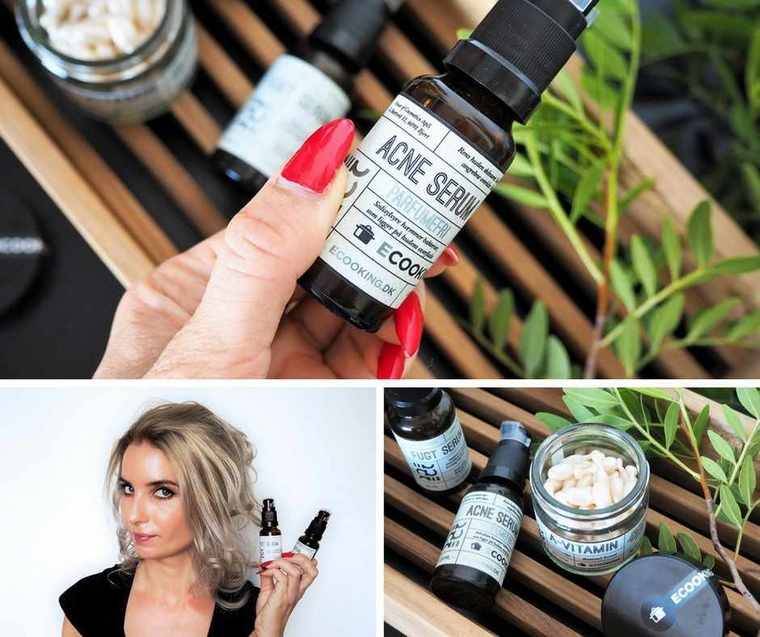 I've not used so much serums earlier, so I thought I would try out the acne serum from Ecooking as well. The serum contains salicylic acid that inhibits bacterial growth, and is perfect to use if you struggle with unclean skin and acne. I've used this every night for a long time now, and I think my skin has looked very fresh. You only need to apply a few drops of serum on your problem areas, and allow it to dry before you finish off with a moisturizer.
Verdict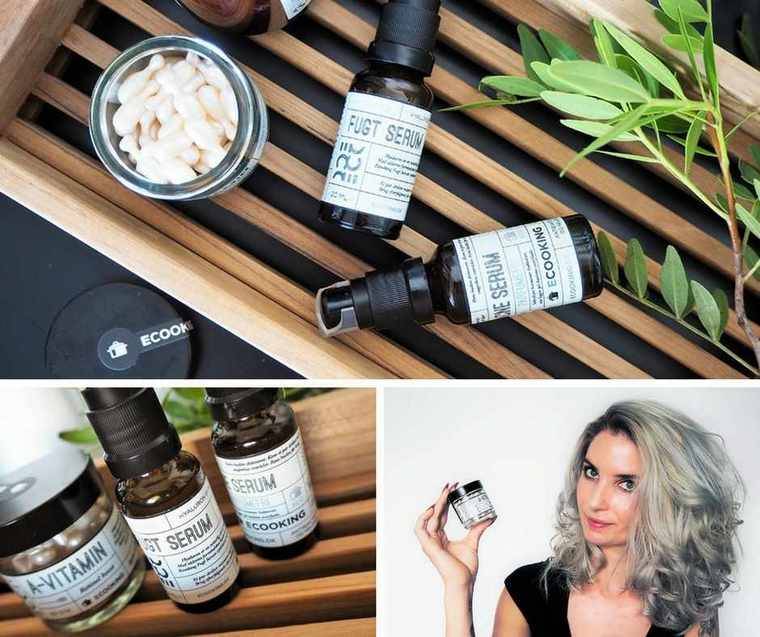 All in all, I'm super delighted with the products from Ecooking, and I'm looking forward to trying out more of their products. I also love their design, the products are looking good in the bathroom, and they are also perfect to give as a gift to someone.