You probably know Pukka best as a tea label, but did you know that Nicehair also sells other health products from Pukka? I've tried out Clean Chlorella + Clean Greens, both of which provide you with extra nutrition and proteins, and Castor Oil, which is a massage oil. These Pukka products are definitely worth testing, if you are into healthy skin and hair.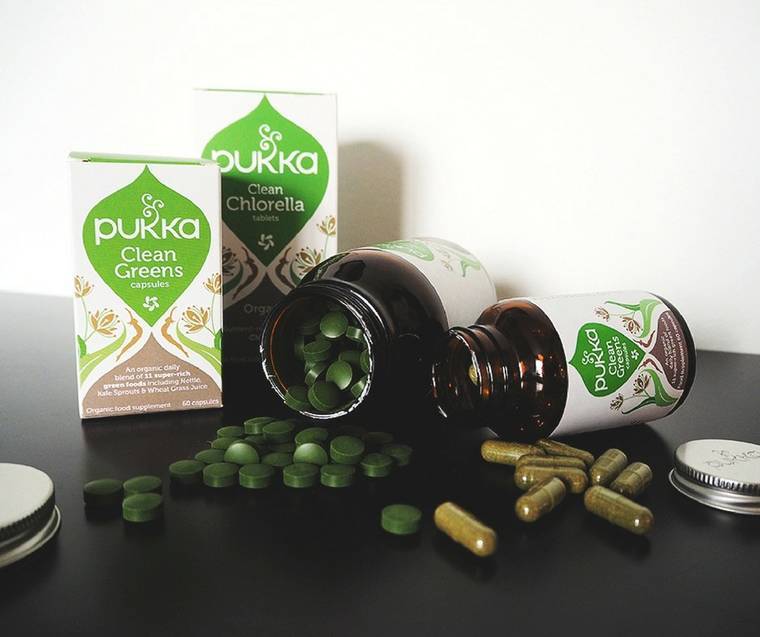 Here is some info about the them:
Castor oil is an cold pressed eco massage oil, that is effective against sore muscles. Castor oil is traditionally used to help the body with the cleansing process, and to soften the skin.
This oil can be used for most things, also in your hair, brows, and lashes, but avoid getting it in your eyes. It's top for my worn hair, I use a bit in my ends when my hair is towel dried. It's also super good to use on dry skin.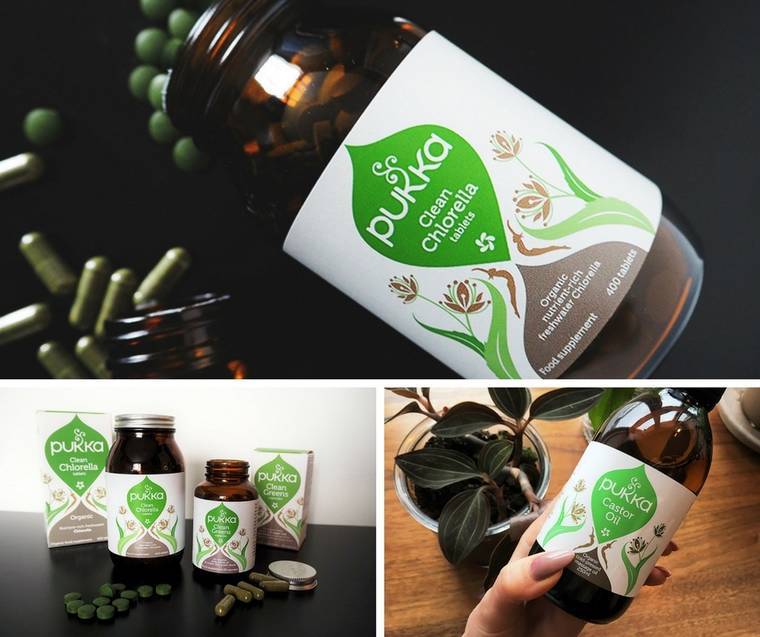 Pukka Chlorella is clearly a new favorite product! I only use omega 3 as a supplement, but now I'll also use Chlorella on a regular basis. Chlorella is a green freshwater plant, which is incredibly nutritious, protein rich and full of vitamins.
This is superfood for skin, hair and body. I've taken 6 tablets each day for a month now, and I feel much more awake than before. I also think my skin gets a boost from using Chlorella, the green algae should help against acne, eczema and aging.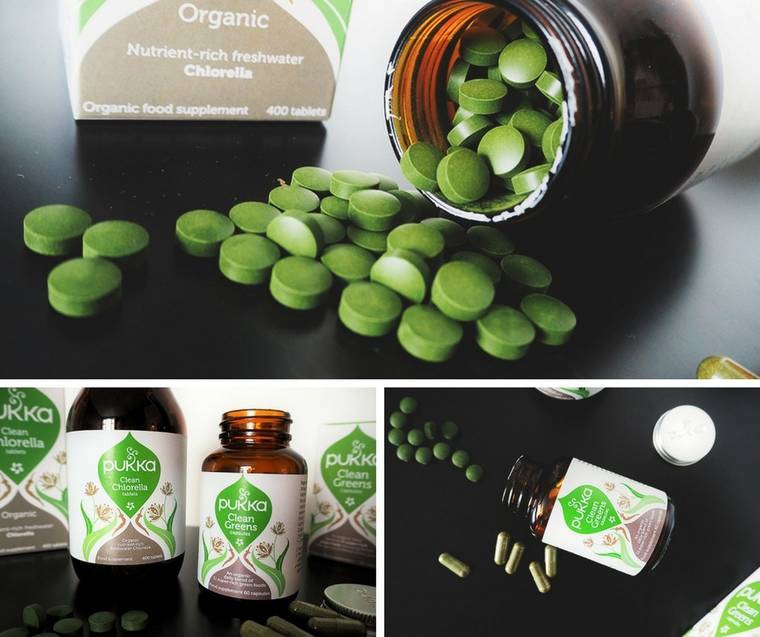 Pukka Clean Greens is also an organic dietary supplement, with lots og green goodies. Some of them are nettle, kale sprouts and wheat grass juice powder. These are also high in proteins, which I think is a big plus, as I sometimes find it difficult to get enough protein as a vegetarian. I've taken two tablets each day, which is the recommended dose.
I recommend swallowing these with some juice, because they have a slightly unpleasant taste. I'm not a big fan of wheat grass or nettle, so it's nice to take it as a pill.