I love Rodial's products, they are a bit pricey and exclusive, but in my opinion 100% worth the money.
This time I've tested Rodial Glamoxy Snake Mask, a black mask that will remove impurities, sebum, and give the skin a healthy and even look. In addition, the mask has a tightening effect that will reduce wrinkles, not bad. It contains Syn-ake peptide, kaolin clay, vitamin E and licorice extract.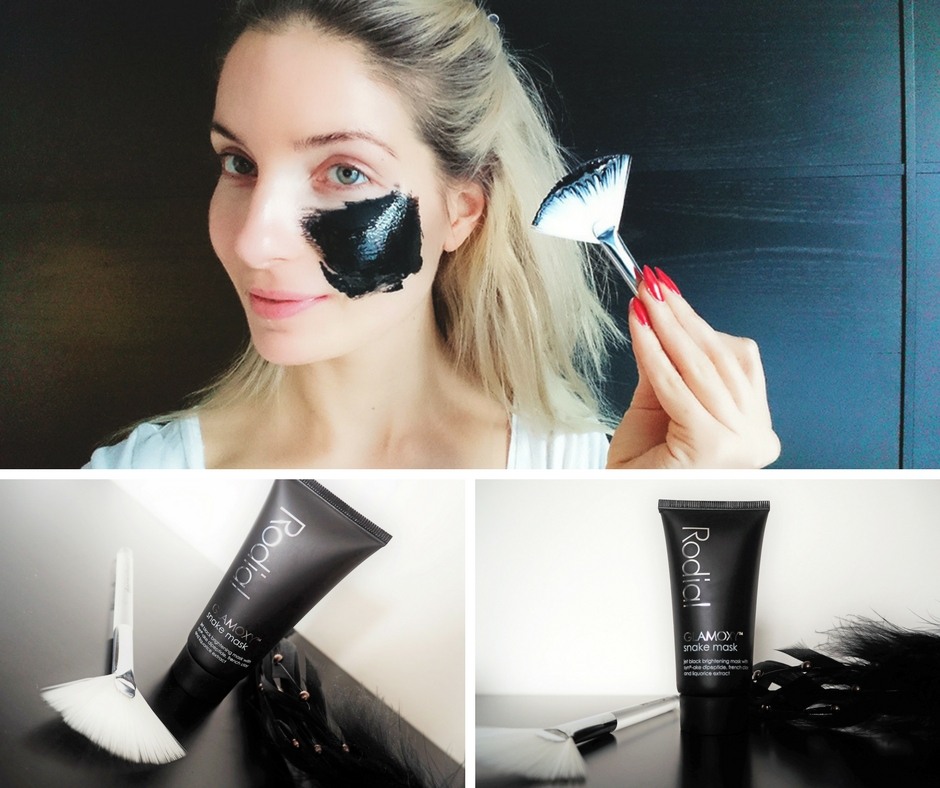 Masque Brush
For the first time I've tested a brush to apply the face mask, and why have I not done that before? It was so much easier to get the mask evenly on the skin with Dermalogica Fan Masque Brush, a brush made especially for application of face masks.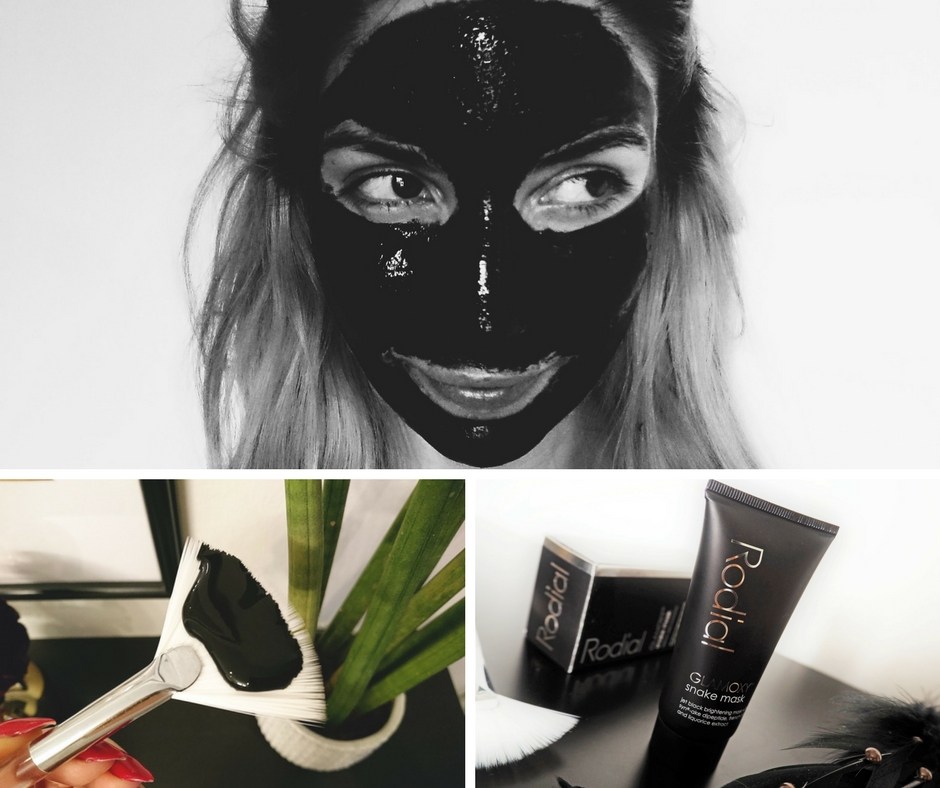 How to Use Glamoxy Snake Mask:
Apply a smooth layer on clean skin
Avoid eyes and hairline
Let sit for 15-20 min. or until the mask is completely dry
Carefully pull the mask off from the outer edges and in
Rinse any residue with water
I'm super pleased with this mask, and it's so fun to pull off the mask and see the impurities that sticks to it. I really feel that my skin was cleaned in depth and got a boost. It also smells nice, and that's always a plus.