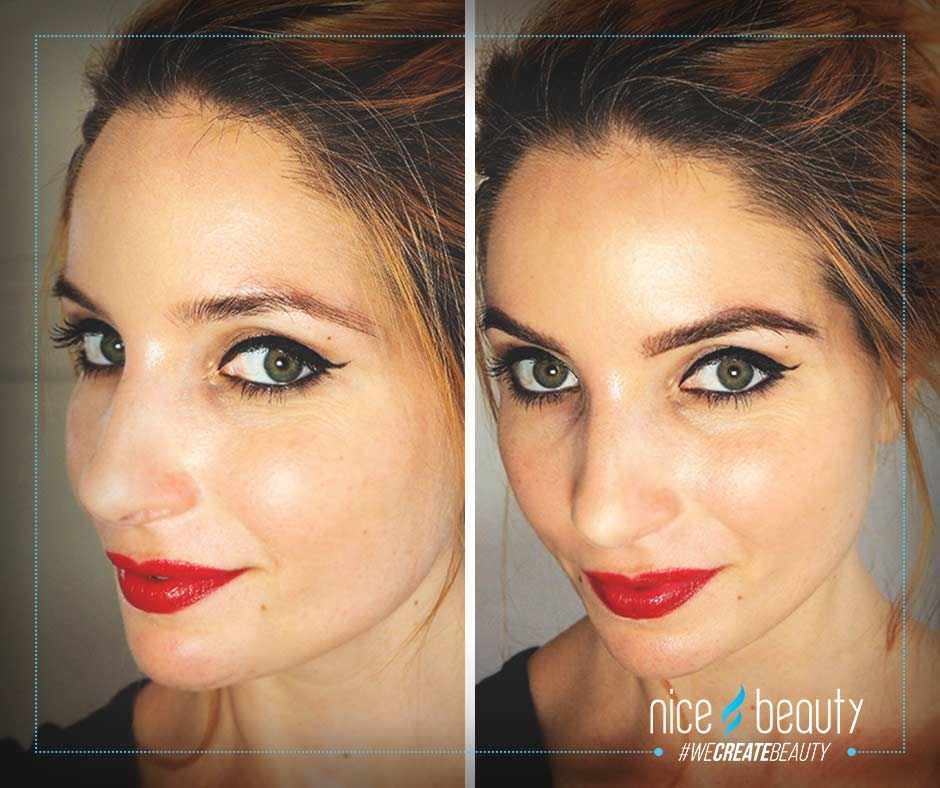 Not testet on animals
I have tried out some of Jane Iredale's products earlier, and now I was lucky to test out even more. Jane Iredale equals natural and healthy mineral products, with no artificial dyes, perfumes, talcum or parabens. Jane Iredale is not tested on animals, and is recommended by dermatologists worldwide.
Makeup and skin products that're not tested on animals is something I'm fond of, and it's a good reason to choose Jane Iredale over other manufacturers.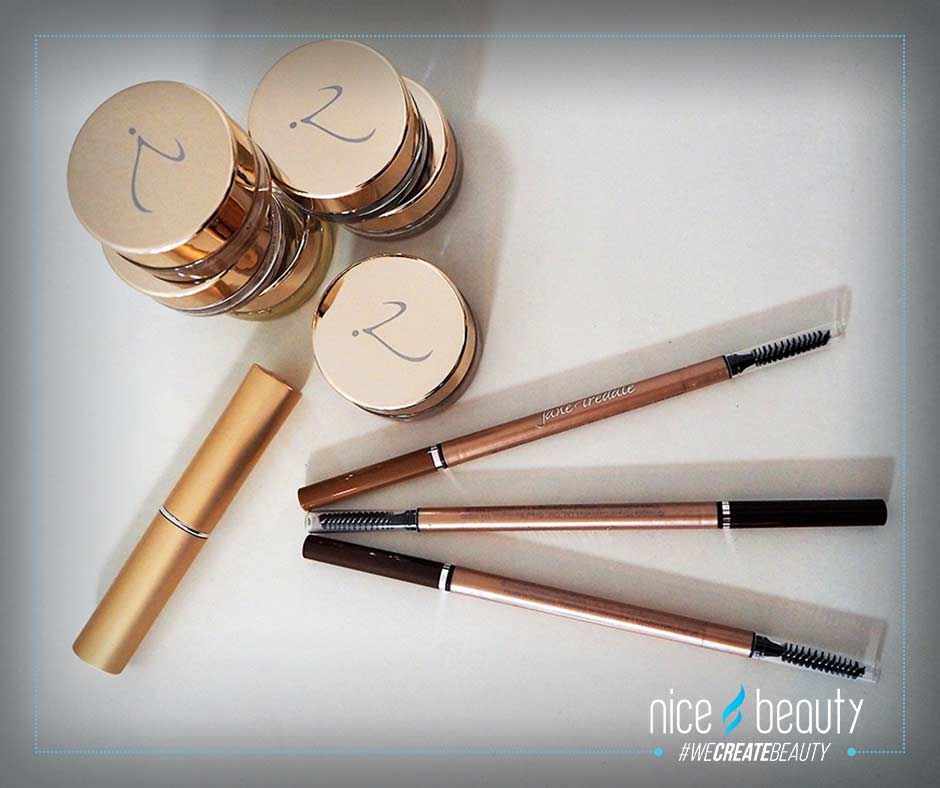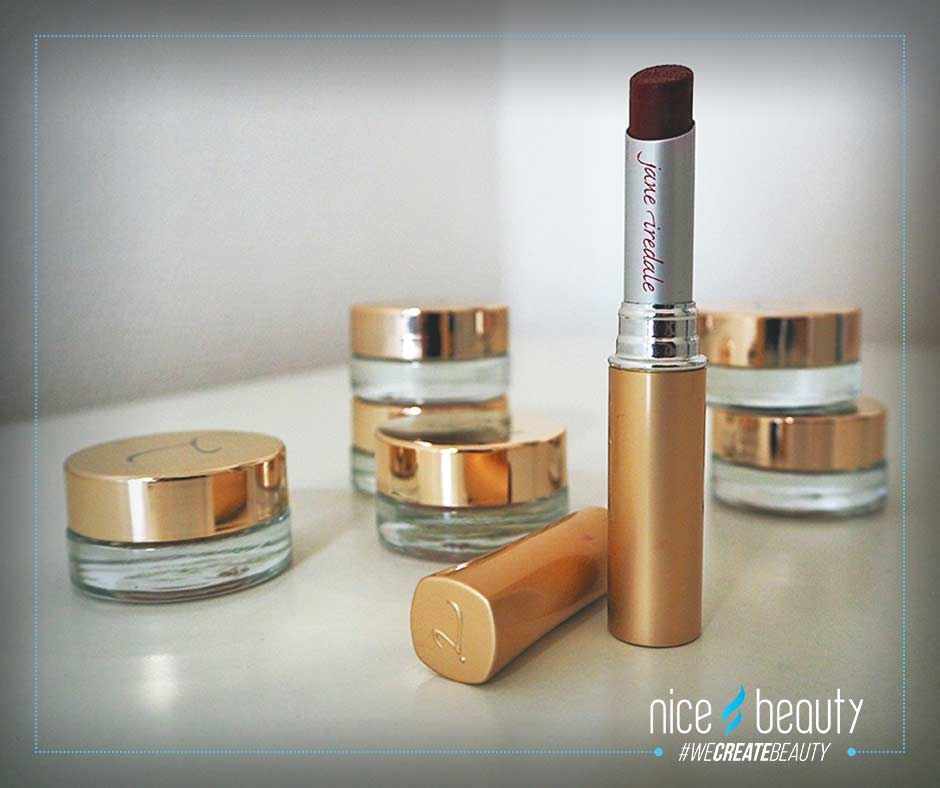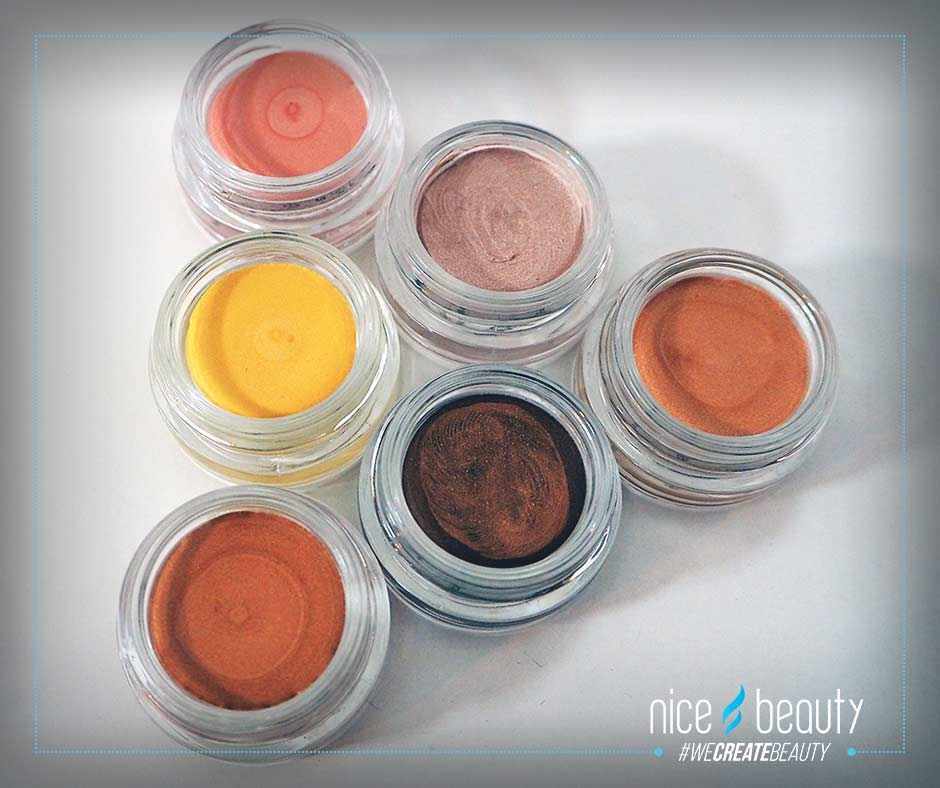 Here I've used Jane Iredale Eyebrow Pencil color coded dark brunette, Puremoist Lipstick color coded Melody and Smooth Affair for Eyes eyeshadow / primer color coded canvas. I always use primer under my eye shadow, and these were very pretty and stay on nicely throughout the day. You can also use the them alone as an eyeshadow.
Big brows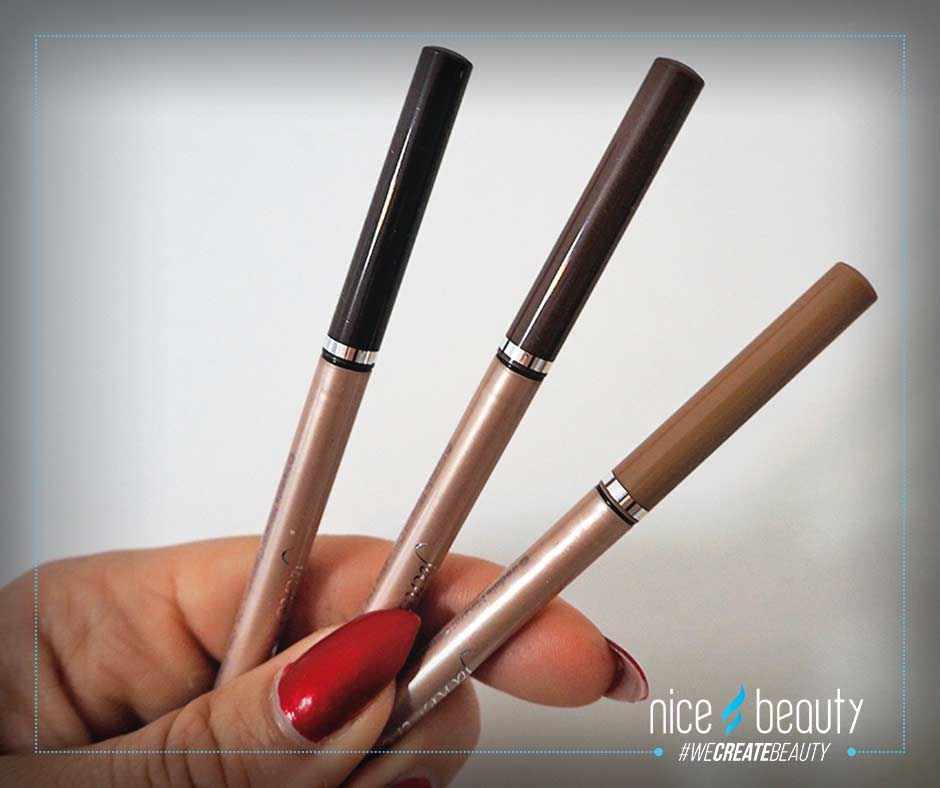 I get a lot of questions about my eyebrows, so I've tried to make a small guide with pictures showing how I form them.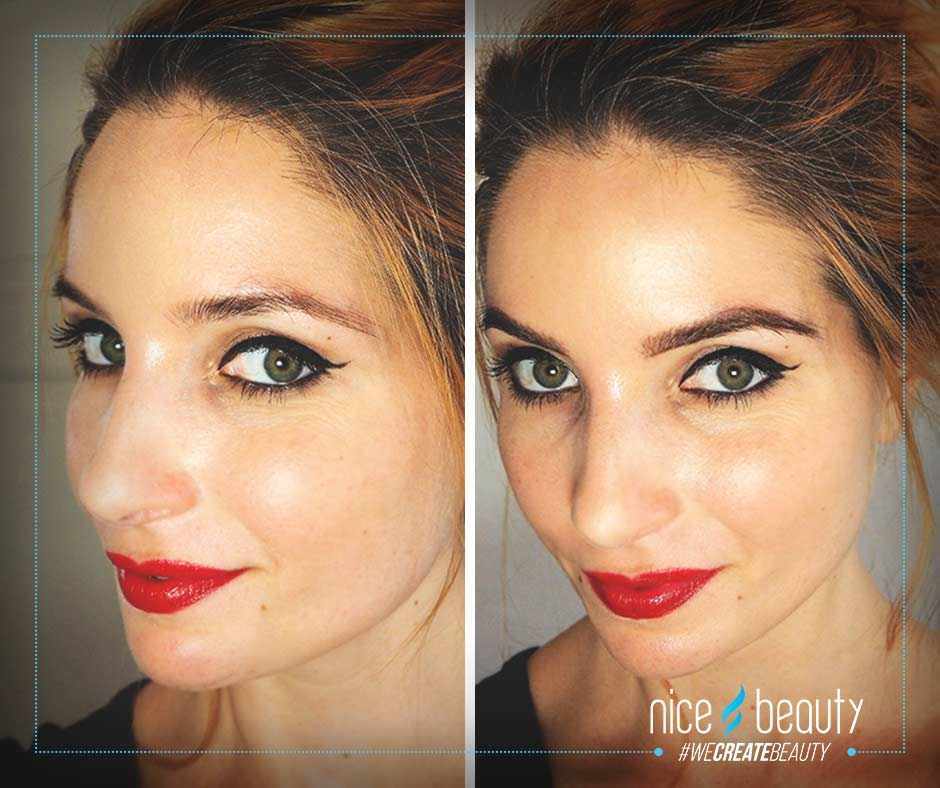 First I draw a fine line under each brow to mark the bottom of my brows, and then I fill in with small stokes where I think it lacks a little hair. You just have to try and see, everyone has different brows, and there is no right or wrong way to do it. But try to be careful not to mark too strongly on the inner brow, then they can quickly look very drawed on.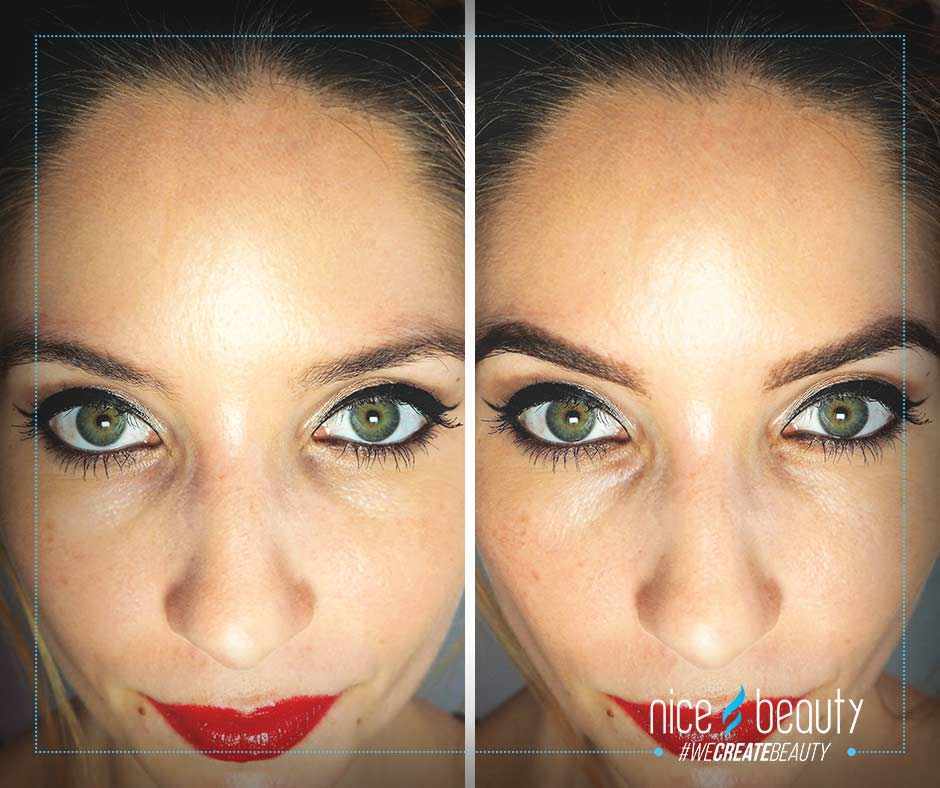 Finish off with brow gel and put some highlighter under your brows. It's the first time I've tried out Jane Iredale's eyebrow pencil, and I'm super happy with the result. It stays on extremely well, so you do not have to be concerned that your brows will disappear during the day.
Red lips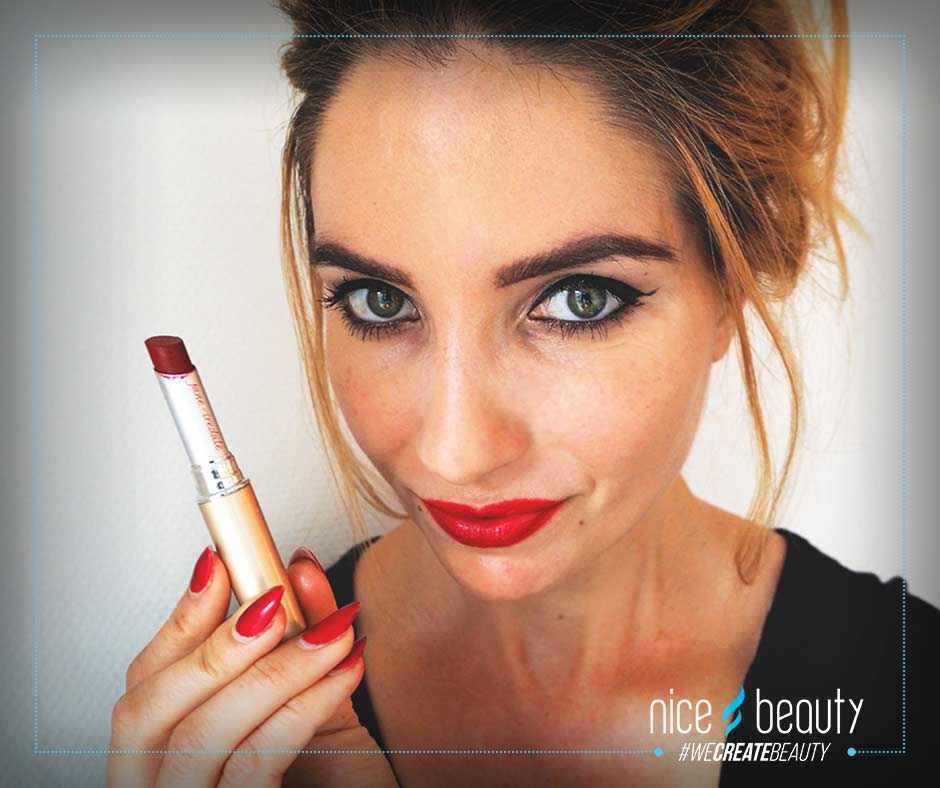 The Puremoist lipstick is also very good. It's easy to put on, covers a 100%, and it moisturizes well. This comes in many beautiful colors, so I'm sure you'll find one that suits you. Most people look fantastic with red lipstick, so why not try the color Melody?