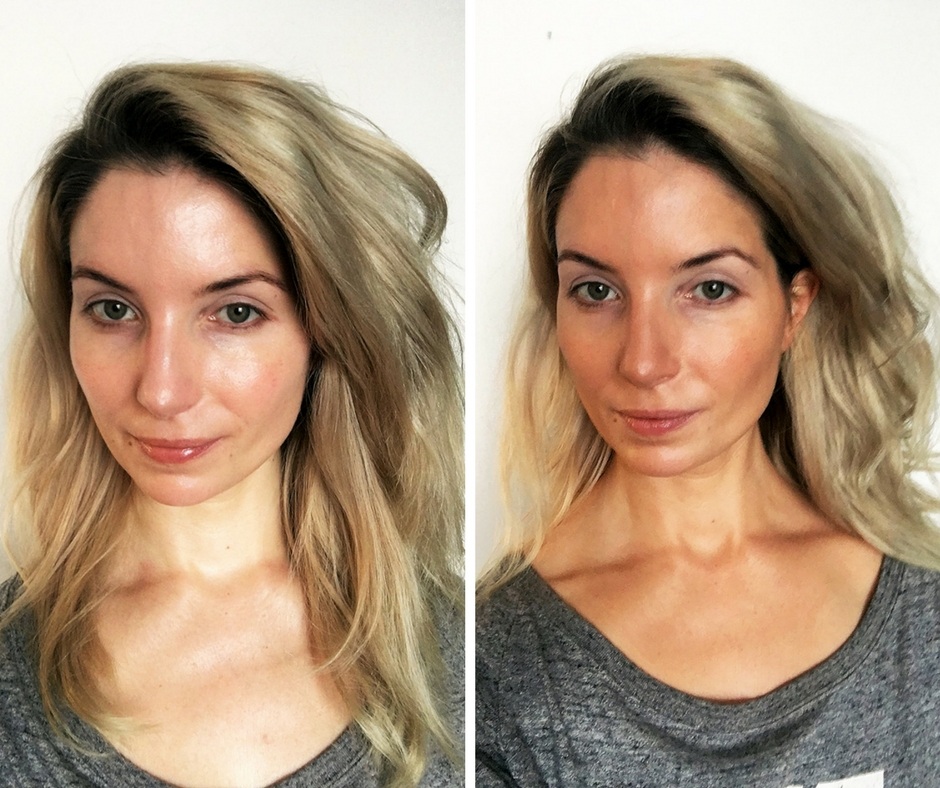 Sometimes I think it's too time consuming and greasy to use a self tanning cream, so I was exited when I saw Vita Liberata Luxury Tan sitt Trystal Minerals Self Tanning Bronzing Minerals powder.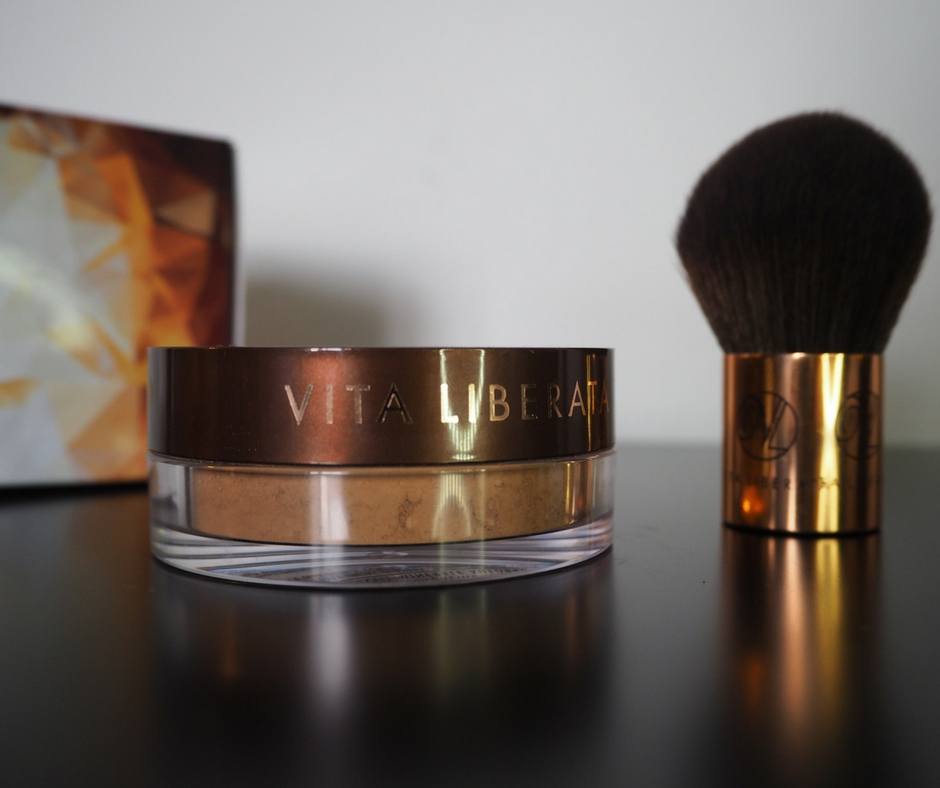 The powder fits all skin tones and gives a very nice color that lasts for a few days. The color builds up gradually, but you will immediately become tanned after application. One if the things I don't like about self tan is the smell, but this powder don't smell, and it's also organic, alcohol-free and paraben-free.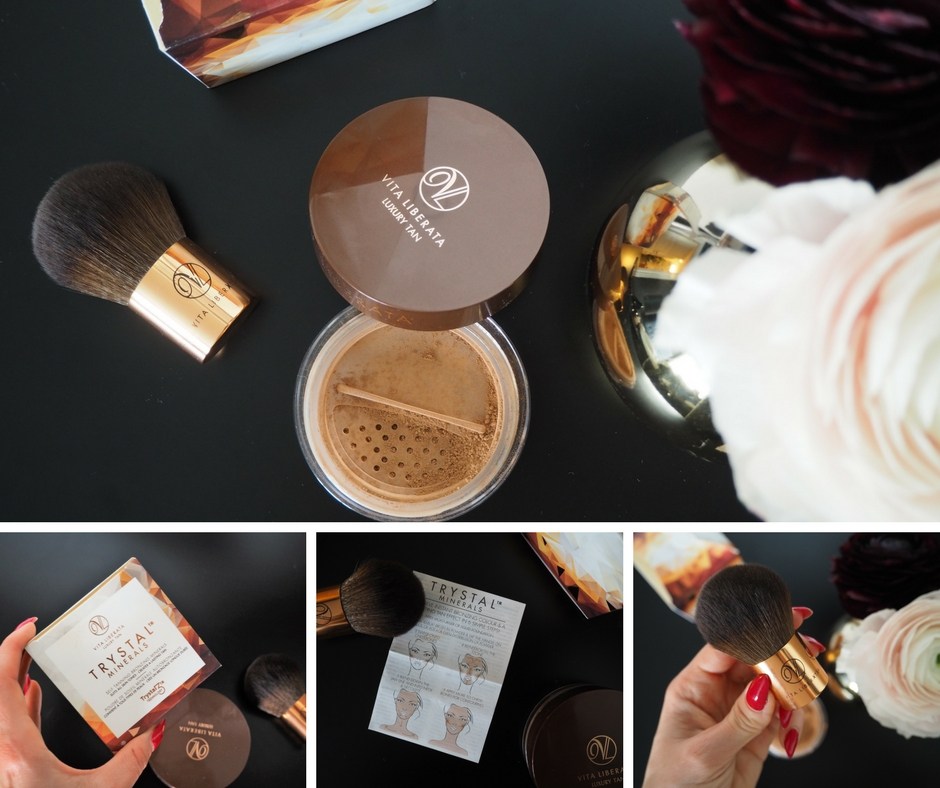 Application:
Apply the powder with the Kabuki brush which is included in the package. Apply over day cream /foundation.
You will get the best results if you apply the powder bit by bit in thin layers. Blend well into your skin and remember your neck and ears.
Included is a small instruction with contouring tips.
You can see the result in my before and after picture. I's a bit difficult to see in the picture, but my skin became very smooth and tanned, and also felt soft and moist. Obviously a new favorite in my make up bag!