Nuxe produces environmentally friendly, natural, exclusive, high quality products. On average, 80% of the content is of natural origin, and the products are also without parabens, mineral oils and ingredients from animals. Nuxe's products must also be sustainable, from the packaging to the product itself.
I've never tried anything from Nuxe before, but I like that they care about the environment and mostly use natural ingredients.
Cleansing and moisture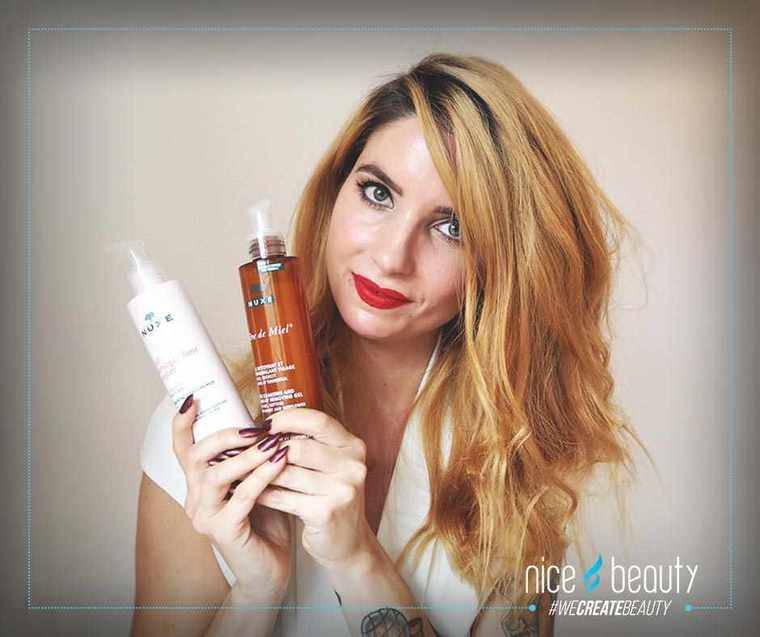 All Nuxe's products has a naturally good scent, and don't smell too much of perfume. I've tried two cleansers, Nuxe Rêve de Miel Face Cleansing And Make-Up Removing Gel and Nuxe Lait Demaquillant Confort Cleansing Milk. Both removes makeup well and leave your skin soft and moist. These are intended for sensitive, normal and dry skin, so I wouldn't recommend these if you are struggling with acne and oily skin.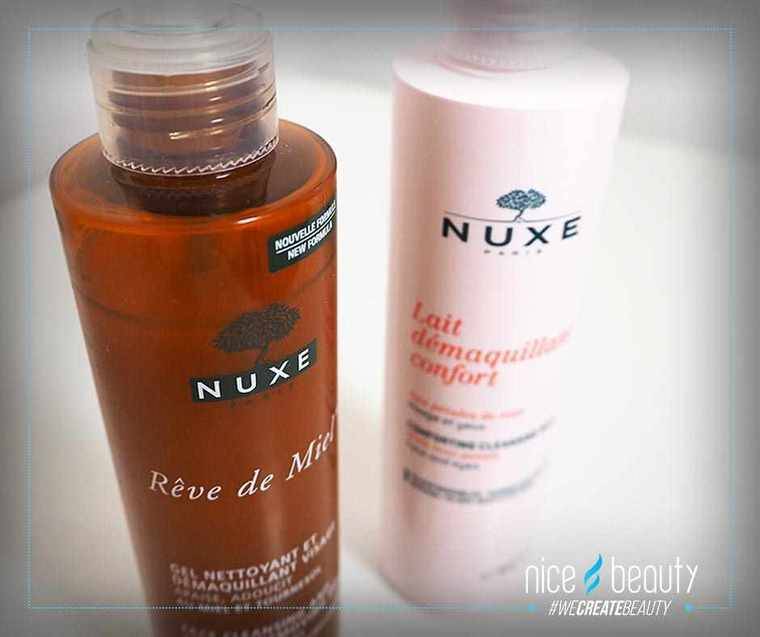 After cleansing it's important to moisturize, and Nuxe Rêve De Miel day and night cream felt nice on my skin. Unfortunately, my skin got slightly shiny from these, as they are intended for dry and sensitive skin.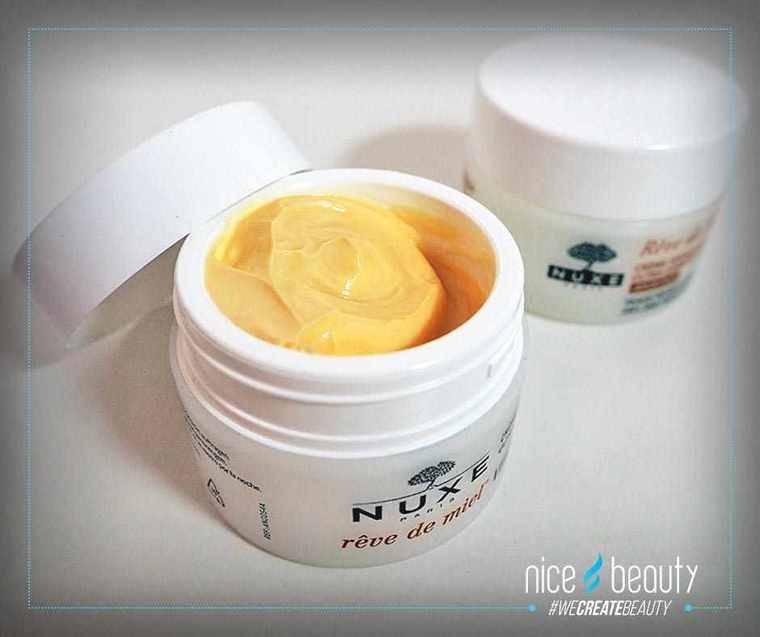 Everyday luxury
Nuxe Huile Prodigieuse Multi-Purpose Dry Oil is an oil that can be used on your body, face and hair. The oil feels lovely and luxurious on my skin, and it also worked nice on my worn and dry hair ends. This will moisturize, nourish and repair the skin, and should have a positive effect on stretch marks.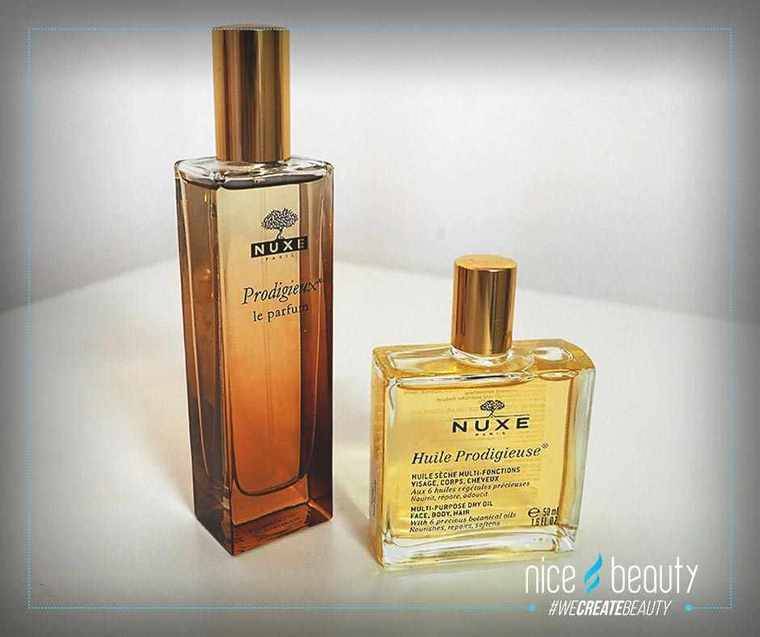 I also tested out Nuxe's perfume Prodigieux Le Parfum EDP. It's suppose to remind of summer, sun and beach, and contains among other mandarin, rose, magnolia and vanilla. A good fragrance, perhaps a little too sweet for me, but it actually reminds me of tanned skin and summer.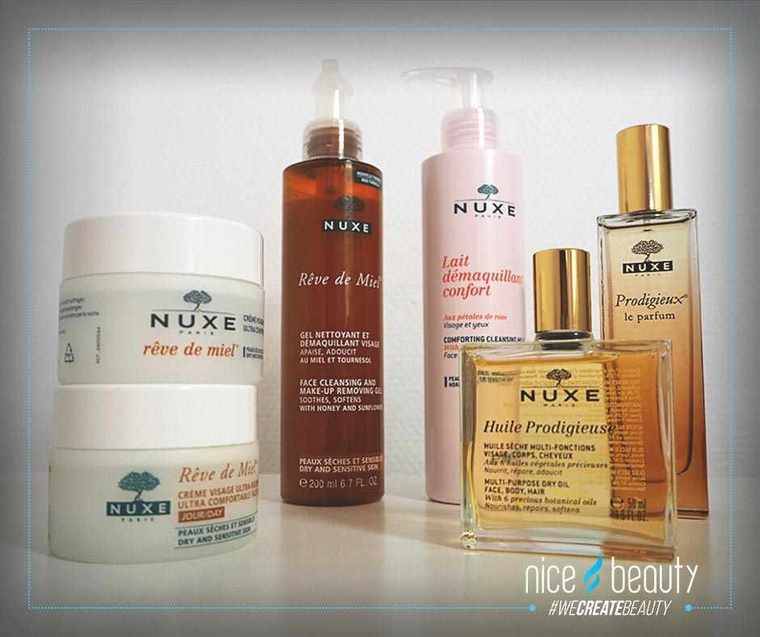 All in all some really nice products from Nuxe, I'm looking forward to test out more.